Transforming Foundation Industries - HiFib
As a member of the Innovate UK supported project 10002990 HiFib, we are working to produce lighter, stronger paper and board for packaging. Using a combination of mechanical and biological treatments, paper for recycling and agri-food by-products are being processed and resulting performance enhancements evaluated.
We are very pleased to be working with DS Smith, Axchem International, Biopower Technologies, Renaissance Chemicals and the Paper Industry Technical Association (PITA).
Sustainable Packaging
We are working to produce sustainable materials that are biodegradable / compostable and derived from agri-food waste streams. These can be used for a range of applications such as food, agriculture, personal care and potentially pharmaceutical packaging.
What are the benefits?
Unlike many oil-derived materials, they will breakdown and not contaminate the environment with microplastics. Switching from oil-derived fossil carbon materials will help us to achieve net-zero carbon emissions and stop global warming.
Why agri-food by-products?
In the European Union, over 100 million tonnes of agricultural and food waste are generated  each year. Many of these materials are unused and are incinerated or landfilled. However, they are a potential source of high value chemicals and can be used to create sustainable, biodegradable packaging. Our aim is to create value from this waste and by converting it into a commodity, provide additional sources of revenue for farmers, divert waste from landfill, reduce its environmental impact and drive forward the circular bioeconomy to create new jobs.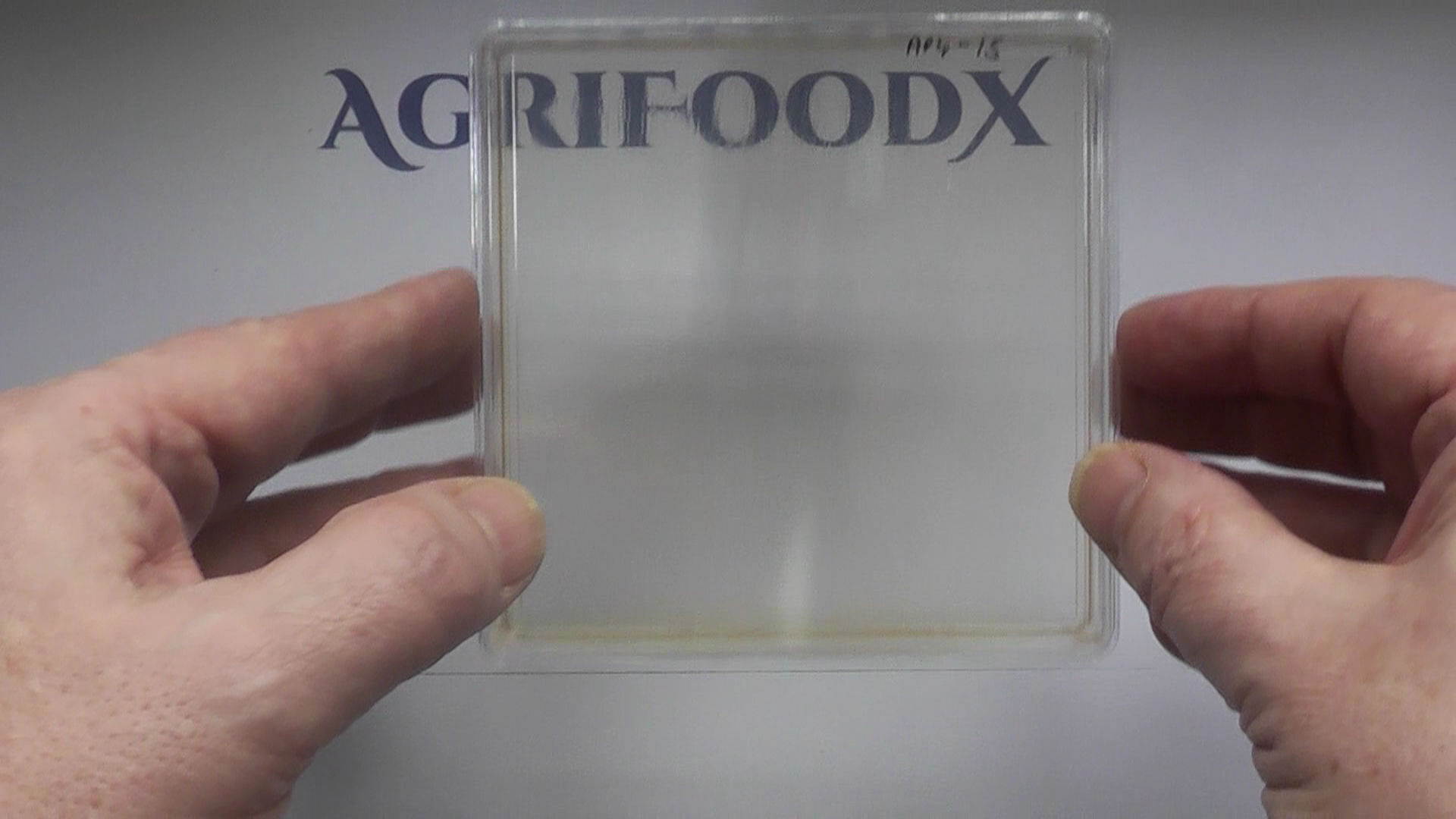 If you would like to know more about our work to produce sustainable bio-based packaging solutions by exploiting agri-food by-products, or our other areas of consultancy or expertise such as high value chemical recovery, bioactivity screening and functional foods, please contact us.
If you would like to know more about some of the issues and opportunities around food waste, sustainable packaging and the circular bioeconomy check out the resources available at WRAP, the Ellen MacArthur Foundation and FuturePack.